ASUS ROG Launches Evangelion Collection Range For PC Builds
Neon Genesis Evangelion fans are now spoilt for choice. After MSI launched its Evangelion e:Project collection earlier this month, ASUS ROG has now joined the fray with its ROG x Evangelion collection, an even more impressive array of Evangelion-themed components that you can build a whole PC from.
The ROG x Evangelion collection is based (yet again) around the Eva-01 Test Type piloted in the Hideaki Anno anime by Shinji Akari. Brought to you by ROG and Studio ©khara, the studio behind the Rebuild of Evangelion film tetralogy, the collection features the purple and neon green of Eva-01 — from motherboards and graphics cards to PC cases and monitors.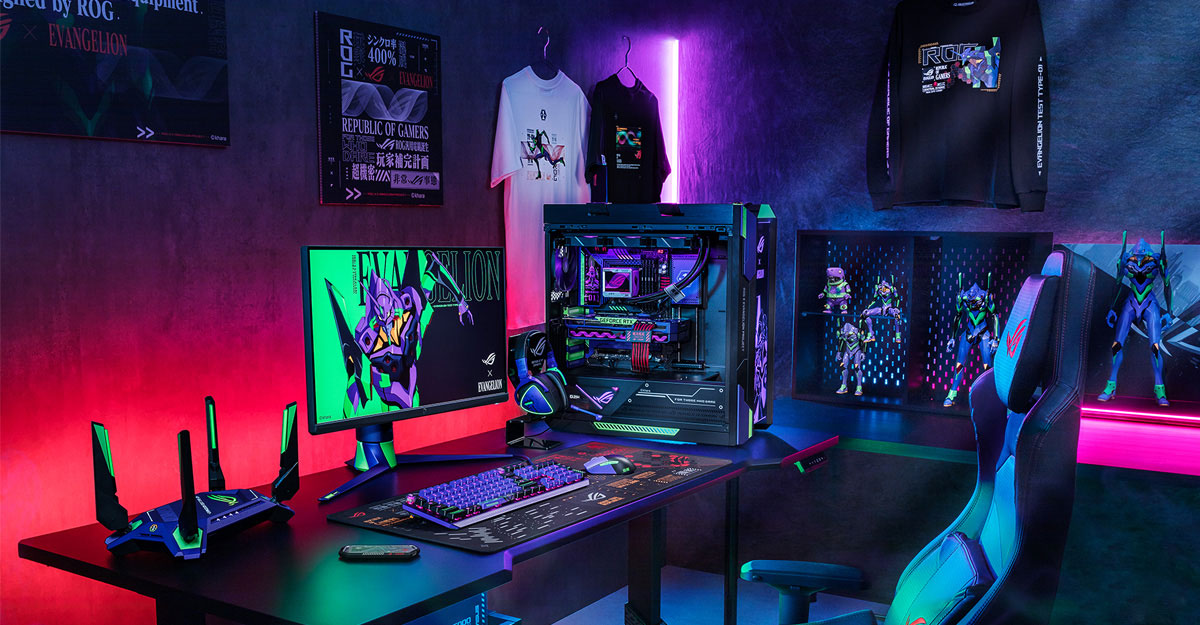 There is everything you need in this collection to build a complete PC. The PC case is looking really nice, especially since it doesn't have all sorts of huge text on it. And these aren't merely fan-service parts; looking for an RTX 3090? It's in this collection. There are even sweaters and tee shirts for sale, though thankfully they aren't in purple and green.
ou can find out more about the ROG x Evangelion collection on its website. We understand that the collection is currently only available in a few regions. Sadly, Singapore is not one of them.