DPOWER delivers stereo sound and is equipped with flexible microphone. The headband is with steel extensible arm for durability. DPOWER is applicable to PC / Laptop / PS4 / XBOX ONE ( 2015 Version ) / Mobile Devices.
Connect the 4-pole 3.5 mm headset plug with PS4 / XBOX ONE ( 2015 Version ) / Laptop / Mobile Devices. The Y-cable (Adapter cable) is ready for connecting PC.
QUICK CONTROL
You can control DPOWER quickly with the volume wheel and microphone mute button on the ear cup.
LIGHTWEIGHT DESIGN FOR COMFORTABLE WEARING
DPOWER is a lightweight headset equipped with durable and adjustable headband, as well as soft skin-friendly leather ear muffs, which makes it comfortable to wear.
AVAILABLE TO AVOID DISTRACTION IN GAMES
The anti-twist cable protects you from hurry during playing games. And the flexible microphone can be folded away easily when it is not in use.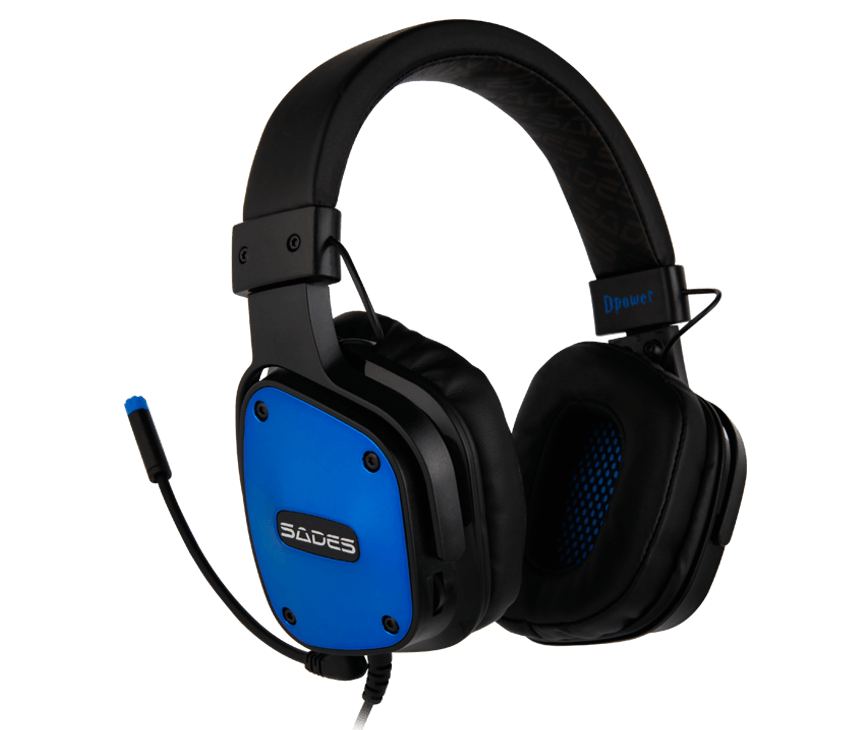 Loudhailer diameter : 40 mm
Sensitivity : 104 ± 3 dB at 1 kHz
Frequency response : 20~20,000 Hz
Impedance : 16 Ω at 1 kHz
Handling Power Capacity : 10 mW 
MICROPHONE
Dimension : 4.0 * 1.5 mm
Sensitivity : -46 ± 3dB at 1 kHz
Frequency response :50~10,000 Hz
Impedance :≤ 2.2 KΩ at 1 kHz
Directivity : omnidirectional 
WEIGHT/box SIZE/EAN CODE
Weight(Headset only): 240 g/0.53 lb
Weight (Headset & Package): 440 g/0.97 lb
Box Size: 175*85*205 mm/6.89*3.35*8.07 in
EAN Code: 6956766907579 
PACKAGE CONTENT
Headset
User Manual
Guarantee Card
Y-Cable
CONNECTION
Input Plug : 3.5 mm Jack
PS4 Cable Length: Approx. 1.0 m
PC Adapter Cable Length: Approx. 1.0m 
COMPATIBILITY
PC
Laptop
PS4
XBOX ONE (2015 Version)
Mobile Devices